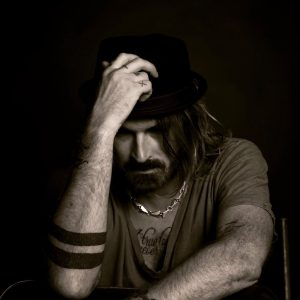 Biography
---
JP Candela is one of the most influential House DJ and producers on Ibiza's electronic music circuit. Resident DJ for the Pacha World Tour for many years, he has been David Guetta's DJ of choice at his legendary F*** me I'm Famous parties for the last 9 seasons at Pacha Ibiza and FMIF World Tour.
Summer 2019 will see JP play the closing set at FMIF at Hi Ibiza Club, every week for the full Summer season, alongside a weekly residency at Nomade Valencia, Marbella and many more.
JP has racked up appearances at some of the most prestigious festivals in Europe including Rock in Rio, Ultra Europe. Creamfields, DayDream, Dream Beach, Barcelona Beach Fest, A Summer Story, Marenostrum, Isle Of Dreams, Zurich Street Parade, Holy Festival, Medusa, ElectroMar, WMC Miami, MTV Hauptstadt and Gay Pride.
He has played at legendary clubs such as Pacha (Ibiza), Ministry of Sound (London), Wall (Miami), Avalon (LA), Zouk (Singapore), Ce La Vi (Singapore), Space (Ibiza), Amnesia (Ibiza), Opium (Barcelona), Pink Elephant (Sao Paolo), Queen (Paris), Insanity (Bangkok), Spazio 900 (Rome) Puro Sky (Berlin), Theatro (Marrakech). Sirena (Brazil) Versuz (Belgium), Noa Beach Club (Croatia), Hard Rock Hotel (Punta Cana), Melody Maker ( Cancun), Playboy CLub (New Delhi) Linx (Shangai), Muse (Wuhan), One (Shenzhen), Papayax (Xian), Play House (Guiyang), Blanchys (Ho Chi Min), Bones (Pattaya), Desert Club (Isreal) samongst others.
Many artists have used JP as the DJ for concert after parties, including U2, The Killers and Rihanna. JP even performed as the support DJ for Lenny Kravtiz's last Spanish tour.
Performances aside, at heart JP Candela remains one of the most prolific remixers and producers in the Spanish electronic music scene. Some of his remixing highlights including a string of David Guetta tracks such as 'Turn Me On' Feat Nicki Minaj, "Memories" featuring Kid Cudi (championed by Pete Tong on BBC Radio 1), 'Bang My Head' with Sia & Fetty Wapp which became one of the biggest hits of 2016 ,2017 saw the release of a collaboration with Robbie Rivera 'Morenita' on Cartel Rec and more recently remixed David Guetta's 'Say My Name' alongside J Blavin & Bebe Rexha.
JP also delivered memorable remixes for Dennis Ferrer, Jaydee and Tara MacDonald. His remix of Kaz James' "Kids" was charted by Pete Tong as one of the 10 best tracks at Miami WMC and his remix of Showtek's "Booyah" on Spinnin Records garnered huge reactions.
His own productions have been released on labels such as Spinnin, Defected, Sono (Armada), Protocol Rec, Kryteria – Cartel, Vicious, Sirup, One Love, Pacha Recordings, Ministry of Sound, Parlophone, EMI and Sony.
JP has received many accolades from fans for his renowned Mash-ups. He has mashed up some of the biggest artists with house belters, including Nirvana, Daft Punk, RHCP and Depeche Mode, which have been played by almost everyone from Guetta to Tiesto.
Apart from his DJ work, JP Candela immerses himself in other musical projects; he is the music manager of his own tour & record label UNION MUSIC DIVISION. He has worked with many brands in their advertising campaigns, including SEAT, Nike, Coca Cola, Corona & Monster Energy. 2018 saw the opening of his own club called AZZA in Valencia.
JP is an artist & entrepreneur who lives and breathes House Music and feels the true spirit of the night. He is loyal to the dance floor and above all has no qualms about delivering what the crowd want.
JP Candela may live a Rock and Roll lifestyle, but his soul is pure dance party.
---
---
Booking contacts
Agency: Deep Delay Management
Phone: (305)882-9396
Email: booking@deepdelayeeuu.com
---
Request availability
---
---