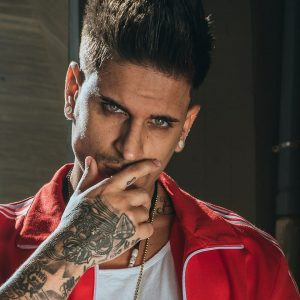 Biography
---
Xriz also is having a great success in digital platforms like Spotify which has more than 1 million monthly listeners and 55 million plays of his songs.
In view of all these data Xriz is, without doubt, a great influencer and an enormously interesting artist for any brand that wants to improve and increase their visibility and followers growth in Social Networks.
His latest releases are having an spectacular success: "MI CORAZÓN", released on May, has nearly 9 million views on their YouTube channel and more than 8 million plays on Spotify. Gold Record in Spain.
"ERES MÍA", released with BENJI & FEDE on May, riched i-tunes No. 1 in Italy the day of its launch and charted No. 5 in Spotify Italy on the first week getting soon more than 7 million plays. Platinum Record in Italy.
The video, released on June, got within a week most than 1 million views and now has more than 6 million.
His new single "SI NO ESTÁS" feat. the Mexican act McDavo, launched on September is getting a fast success and the videoclip and an awesome Urban Remix featuring Dynell will be released soon.
More keyboard_arrow_down
Less keyboard_arrow_up
---
---
Booking contacts
Agency: Deep Delay Management
Phone: (305)882-9396
Email: booking@deepdelayeeuu.com
---
Request availability
---
---